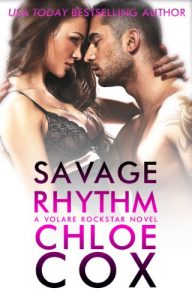 Steam: Steam Level 5
Fall in love with this sweet, sexy, sugarkink romance — a USA TODAY bestseller with over 200 five star reviews!
This is a stand alone novel in the best selling Club Volare series…Recommended for mature readers due to sexual content and strong language.
Declan Donovan is a liar.
He's lying about what happened to his ex. He's lying about the reason he knocked out his lead guitarist and best friend, and then kicked him out of the band. He's lying about going to rehab–he doesn't even drink.
And now he's lying about the way he feels about sweet, submissive Molly Ward. But even that's a lie–Molly isn't all that sweet, and Declan loves it.
He's gotten used to lying. It helps to hide the pain he's sworn never to share with anyone else.
But Molly is on tour with Savage Heart for one reason only: get to the bottom of what happened the night the band broke up and then write a book that will bring them back from the dead. She's determined to get through Declan's lies and get to the truth of the man within, a truth she knows hides deep scars.
Molly knows that if she wants a career that can support her and her sister, she needs to command respect. And she's determined to resist the physical need she feels whenever she's near Declan. Whenever she hears his voice. Whenever he says her name.
Whenever he touches her.
But Declan is the Dom that Molly has always fantasized about, and she wants nothing more than to explore her sexually submissive side–with him. Too bad he's exactly the kind of guy that will break her heart. She's been on that rocker ride before, and she can't do it again. Not with what's at stake.
Until she hears him sing…
Get Savage Rhythm (Standalone Romance) (Club Volare Book 6) by Chloe Cox at Amazon
Get Audiobook
Have you read this book or another by this author? Tell us about it in the comments!