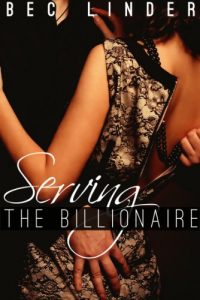 Steam: Steam Level 5
Regan takes the job because she's desperate. She just got fired, she's down to her last hundred bucks, and she hasn't spoken to her parents in years. She's out of options, and serving drinks at an upscale gentlemen's club sounds easy enough.
At the Silver Cross Club, she's exposed to a world of wealth and hedonism that she's never experienced. And the clients tip well — so well that she's willing to ignore the debauchery that goes on in the back rooms.
Then she meets billionaire Carter Sutton.
Scion of a powerful family, and a regular client at the club, he's rich, handsome, and incredibly charismatic. Regan finds herself being drawn into his orbit.
But their undeniable chemistry can't prepare Regan for Carter's sexual desires. He's used to getting what he wants, and Regan has only two options: resist, or surrender completely…
This 38,000-word novella is an erotic romance with explicit content and is intended for an adult audience.
Get Serving the Billionaire (The Silver Cross Club Book 1) by Bec Linder at Amazon
Have you read this book or another by this author? Tell us about it in the comments!