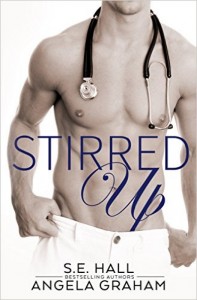 Steam:: Steam Level 4
***Limited time .99 sale for the entire Erotic Quickie collection! Be sure to now pick up Packaged, the next stand-alone spin-off!***
From New York Times, USA Today & Amazon Bestseller Selling Duo.
Certain men. Certain professions. Some things are just universally sexy.
But maybe not quite this sexy…
"Lay back for me."
A Provocative Professions stand alone with no cliffhanger.
Get Stirred Up at Amazon
Get Audiobook
What format is this book in? eBook, Print Book, Audiobook
Have you read this book or another by this author? Tell us about it in the comments!