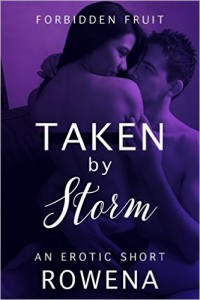 Steam:: Steam Level 5
"You're not going anywhere."
Reese can't get brown beauty Eva off his mind. The problem is, she's his best friend's girl, but he can't stop the dirty thoughts he has of taking her hard and raw, filling her with his essence.
He resigns to suffering the torture silently, but Eva surprises him with a friendly visit one day, and ends up stranded in his place by a surprise storm.
Now that he finally has the delicious, nubile beauty alone, he's going to give her far more than a piece of his dirty mind.
What format is this book in? eBook
Have you read this book or another by this author? Tell us about it in the comments!