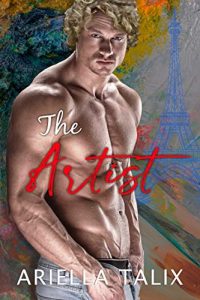 Steam: Steam Level 5
Set in the city of great art, sensuality, and fantastic beauty, David and Amelia's journey exposes them to many delights as well as awful treachery.
David Drummond is an artist whose career is taking off, and he learns some incredible truths about his family that were previously a mystery to him.
The love of his life, Amelia Hernandez is a talented designer who is sent to Paris to work for a couture house—she thinks. She may have been summoned there for someone else's pleasure instead.
Appropriate for adult readers. Guaranteed HEA. It is a standalone story that will pull on your heartstrings, but it's more fun to read if you've experienced Make Believe first.
Get The Artist: The Drummonds Book Two by Ariella Talix at Amazon
Have you read this book or another by this author? Tell us about it in the comments!