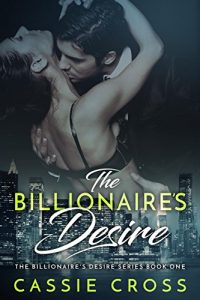 Steam: Steam Level 4
***INCLUDES A BONUS BOOK!***
Abby Waters is a bright, charming assistant working her way up the corporate ladder in the most unforgiving city in the world. She came to the Kerrigan Corporation to learn from the best. Her only problem? She desperately lusts after her unattainable boss. A plain Jane girl-next-door from the midwest, she never turned a head in her life.
Until she turned his.
Cole Kerrigan, New York's richest, most eligible bachelor, is used to his picture being splashed across the city's tabloids with a model by his side. Accustomed to the advantages that being good-looking and rich have to offer, Cole's never found himself wanting a woman that he couldn't—or shouldn't—have.
Until he met Abby.
They dance around their attraction to one another until one late night at the office turns business into pleasure and changes their relationship, but Cole's keeping a secret that could ruin it all.
What happens when the man who has everything loses the one thing he truly cares about?
Get The Billionaire's Desire by Cassie Cross at Amazon
Have you read this book or another by this author? Tell us about it in the comments!