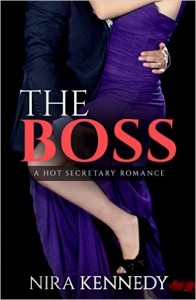 Steam:: Steam Level 5
Recent college graduate, Marilyn, starts her new job thanks to a strong reference from her big brother. Being a friend of the family and best friend of Marilyn's brother, Nathaniel. Marilyn has had a secret crush on Nathaniel for the majority of her life. Spending her workdays buried behind spreadsheets and reports, she witnesses her very attractive boss seduce and charm a number of women daily, while wishing she were in their shoes. She knows that he is no good for her, but can't keep herself from yearning for his touch.
**If you like seductive romances, then this is your book.
Get The Boss: A Hot Secretary Romance at Amazon
What format is this book in? eBook
Have you read this book or another by this author? Tell us about it in the comments!