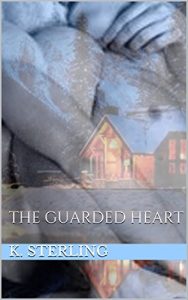 Steam: Steam Level 4
Clint Devin's life was perfect. There was a place for everything and everything was in its place. Clint learns that something might be missing after an encounter with the last man Clint could possibly fall for.
Ryder Alexander is a vegan, teaches the second grade, enjoys making granola and is perfectly content with his thrift shop wardrobe. A drunken kiss in a nightclub bathroom pushes Ryder outside of his comfort zone and into the arms of the last man anyone expects.
Get The Guarded Heart by K. Sterling at Amazon
Have you read this book or another by this author? Tell us about it in the comments!