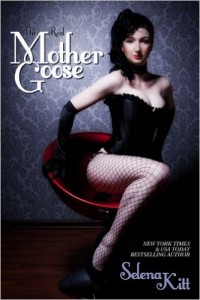 Steam:: Steam Level 5
◊ The Real Mother Goose – Epic Award Finalist & Top 50 Amazon Bestseller ◊
FROM NEW YORK TIMES BESTSELLING & AWARD-WINNING AUTHOR SELENA KITT
———
#1 Erotica Bestseller
#1 BDSM Bestseller
#1 Bisexual Bestseller
Settle yourself in for a wicked bed time story, a hot, wild ride through nursery rhymes like you've never heard them before.
Set in a fantastical world where the privileged few own and raise pleasure servants like beloved pets, Mother herself is the star of the show, wielding a riding crop and taking care of and training her charges with a firm and skillful hand.
But where has Father Goose wandered off to, and who will take Mother in hand when she ventures too far?
Get The Real Mother Goose at Amazon
Get Audiobook
What format is this book in? eBook, Print Book, Audiobook
Have you read this book or another by this author? Tell us about it in the comments!