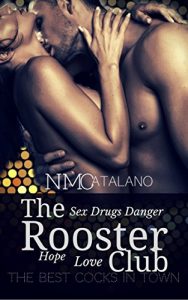 Steam: Steam Level 4
……they're here……get ready, it's going to be one hell of a ride…..
They were the new 'It' guys. Sought after and wanted, anything and everything they had, they were given anything to get it. But it was him, he was their king, a dark angel, mysterious and oh, so deliciously bad.
He grew up on the streets of Brooklyn in a time of extravagance and possibilities, a little rough around the edges with a hint of arrogance and seduction. A promise to a friend leads them down a rollercoaster ride filled with danger and suspense, from the discos, to the streets of Harlem and drug lords in Mexico. Until it all collapses. Just when he'd found the one woman who could save him from himself, and the beast inside him.
We all have that first true love, the one we never forget, the one that makes our heart hurt, even today.
This is their story. It spans decades.
This is his story….
All wrapped up in the decadence of the '80's:
Sex (lots of it).
Drugs (almost as much).
Discos (where it all happened).
How it all crashed in the 90's.
And today, how it found her once again…
**Strong language, and strong sexual content. Intended for mature audiences only, 18+**
Get The Rooster Club: The Best Cocks in Town by N.M. Catalano at Amazon
Have you read this book or another by this author? Tell us about it in the comments!