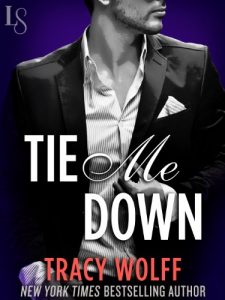 Steam: Steam Level 5
The bestselling author of Full Exposure delivers another explosive tale of seduction and suspense.
As the only woman on her homicide squad, star investigator Genevieve Delacroix maintains a tough-as-nails attitude that keeps men at arm's length. She never gives in to her secret fantasies—until she meets a mysterious stranger who teaches her how little control she really has over her mind or her body.
Cole Adams arrives in New Orleans believing Genevieve is his last hope for solving the murder of his younger sister. He just doesn't expect the hard-bitten detective to look like a blond bombshell. Once he breaks through her inhibitions, he soon finds an unexpected obsession driving Genevieve right to the edge of desire . . . and beyond. But when the serial killer who has been terrorizing the streets of the French Quarter sets his sights on Genevieve, they realize that they both have let down their guard. And losing control can have fatal consequences.
Get Tie Me Down: A Novel by Tracy Wolff at Amazon
Have you read this book or another by this author? Tell us about it in the comments!