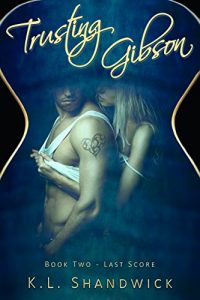 Steam: Steam Level 4
Taking a chance on Gibson Barclay was something Chloe never envisaged in her future when she was in college. Years later, she found herself thrown into his world with no immediate way out. She knew that trying to be the girlfriend of Gibson Barclay would come at a price. Was she capable of trusting him with his notorious womanizing reputation and temptation only a heartbeat away? Chlloe was still dealing with her own dark event, and with the media constantly thirsty for new information about Gibson and his life, it meant Chloe would constantly watching over her shoulder, fearful of her past rearing its ugly head again. Gibson promised to protect Chloe, but how could he keep her safe from the past that still haunts her with his life in the spotlight? When Gibson's trust is put to the test how will he react?
Get Trusting Gibson (Last Score Book 2) by K. L. Shandwick at Amazon
Have you read this book or another by this author? Tell us about it in the comments!