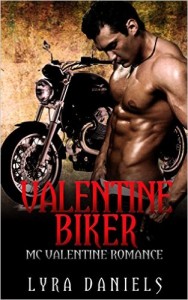 Steam:: Steam Level 4
Dumped on Valentine's Day? No need to worry,,,
this sexy alpha biker will take you for a ride!
***Bonus Stories Included***
Abandoned by her husband on Valentine's Day, Summer Jones blames herself and her inability to conceive. The marriage was short lived, and left her with a bad taste in her mouth.
Her luck takes a turn when she meets Eric Daniels, a sexy and mysterious biker from The Celestial Sentinels motorcycle club. He takes her in for a ride, and pulls her in deep. Now that she is hooked, can a bad guy ever be good for her?
This story contains mature themes and language. It is intended to be enjoyed by an 18+ audience only.
What format is this book in? eBook
Have you read this book or another by this author? Tell us about it in the comments!