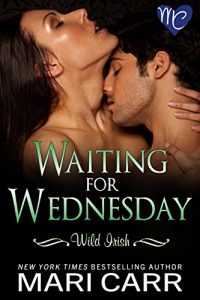 Steam: Steam Level 4
Wild Irish, Book Three
Wednesday's child is full of woe…
Tristan Collins knows Lane Bryce is strictly hands-off. She's smart, funny, kind…and married. But he still looks forward to her once-a-week visits to the family pub where he tends bar. When she fails to arrive one Wednesday, Tris is concerned. When he learns she's in the hospital, brutally beaten after attempting to leave her unhappy marriage, he's enraged. Tris vows to protect her, but doesn't get the chance—Lane checks out of the hospital and disappears without a trace.
A year later, newly divorced Lane is back, and enjoying her independence too much to embark on a relationship. Tris intends to prove she can have freedom and love, and he's not above using seduction to do it. The more she resists, the more he sets her body ablaze with a pleasure she's never known.
After a lifetime of disappointment, trust doesn't come easily for Lane. But when her ex-husband reenters her life, threatening her independence, her happiness, she could discover too late that Tristan is the one man worthy of not only her trust, but also her love.
(alpha male, suspense, Wild Irish, second chance, workplace, romance, erotica)
Get Waiting for Wednesday (Wild Irish Book 3) by Mari Carr at Amazon
Have you read this book or another by this author? Tell us about it in the comments!