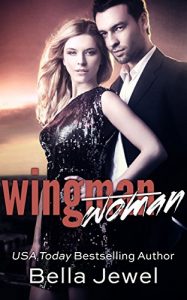 Steam: Steam Level 4
This book is a standalone – it is FULL length novel and is not a serial. It has no cliffhanger and contains a Happily Ever After.
From USA Today and Amazon Top 20 Bestselling Author.
What can I say about Reign Braxton?
King of sex. Jealous. Possessive. Obsessed. Gorgeous.
Those are the first thoughts that come to mind when describing the sex extraordinaire that is my new boss.
Six months ago, I would have melted to my knees at the very sight of him. Golden eyes, tall, broad, ripped beyond ripped, messy black hair and a smile to die for. He could flick your panties off and have them running for cover with a mere glance in your direction.
He's also an asshole.
Like, a mega asshole. Not just your average prick—no, Reign takes prick to a whole new level. He owns the word. What he doesn't own, however, is a heart. It packed its bags and ran off with the last woman who left him: the woman who put me in this position.
The woman that brought Reign into my life.
Selena.
Also known as Slutena. That's all she is, a giant whore with dollar signs in her eyes. Her need for Reign goes no further than a cock to warm her expensive pussy at night and a credit card to pay for her luxurious, make-her-legs-look-gorgeous shoes.
But without Slutena, there would be no me. You see, although Reign is all those things to her, to him she's like . . . sunshine or whatever. He looks at her and his golden eyes go all mushy. He fell for her million-dollar pussy and those damned legs, and then he found another man balls deep inside her just over a year ago.
Broke his heart—the heart she still holds.
So that's where I come in. I'd like to call myself a superhero, but that would be unclassy. I'm far better. I'm the ultimate. I'm the reason his bed is kept warm and his ex is kept jealous.
I'm Reign's wingman.
Or, wingwoman, if you will.
This contains saucy scenes and sexy businessmen! For 18+ only.
Get Wingman (Woman) by Bella Jewel at Amazon
Get Audiobook
Have you read this book or another by this author? Tell us about it in the comments!