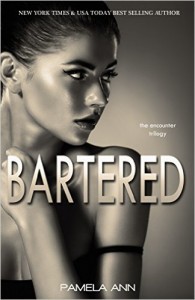 Steam:: Steam Level 4
A woman could be… Everything. Anything. Nothing.
I was a connoisseur of beautiful things, women included. I didn't just have one, but three—all exotic, stunning and would do anything I asked.
My life was grand. It was perfect and I was content with it all, until a little minx came along. The second our eyes clashed, giving me a glimpse of her violet blue depths that had a mixture of stubbornness and will but with a hint of something else…
Choices were made. Decisions were done.
And for the very first time in my life, I was challenged with something risky, merely igniting the animal in me.
What format is this book in? eBook
Have you read this book or another by this author? Tell us about it in the comments!