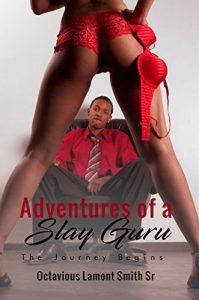 Steam: Steam Level 5
"I wake up every morning horny as hell. My situation is not optimal for
my hunger and even when I do get a chance to feed, I want more! I
never learned to service myself nor did not care to do so. I needed to
be in something wet, warm, and grasping my dick. I was excited by
the sounds of their moans filling the room and the look of painful
pleasure in their face. You all know this feeling…don't you? …"
It's pretty safe to say that sex is something we've all wanted at some
point. It's in our faces every day. From TV to radio, newspapers to
internet ads. Javonte caught a serious case of the sex bug and
vowed to get as much as he could, whenever and wherever he
could! From having sex in public without a care to outrageous
encounters with his friends. He pursues it with a by any means
necessary attitude and won't rest until he is among the best of the
best!
Jump into these pages and allow him jump into bed with you to
fulfill his Legendary Status of Slay Guru!
Get Adventures of a Slay Guru: The Journey Begins by Octavious Smith Sr at Amazon
Have you read this book or another by this author? Tell us about it in the comments!