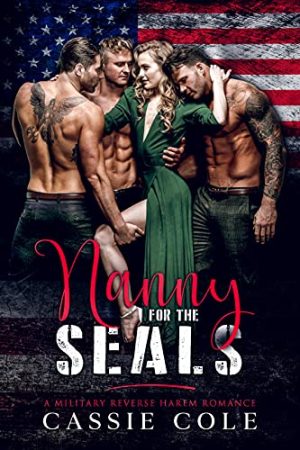 Steam: Steam Level 5
Three US Navy SEALs. One lucky nanny.
I lied my way into a Lakers suite to get closer to the game.
I had no idea I was messing with a bunch of Navy SEALs.
But the three gorgeous, powerful men aren't angry.
In fact, they want to offer me a job.
Rogan, the tall, dark, and handsome commander who goes the extra mile by visiting my hotel and convincing me to take the job.
Brady, the Boston goofball whose dirty jokes and naughty smiles send an excited shiver up my spine.
Asher, the freckled blond sweetheart who specializes in combat intelligence.
These steamy SEALs own a private security company.
And they need someone to nanny their triplets while they're at work.
But nannying isn't the only thing they have planned for me…
I spend my days taking care of their kids,
And my nights having sweaty, steamy fun with my three new boyfriends.
Can I get their rebellious children under control?
Or will I fail these three SEALs in more ways than one?
NANNY FOR THE SEALS is a sizzling reverse harem love story filled with humor, suspense, and scintillating action. HEA guaranteed!
Get Nanny for the SEALs by Cassie Cole at Amazon
Get Audiobook
Have you read this book or another by this author? Tell us about it in the comments!