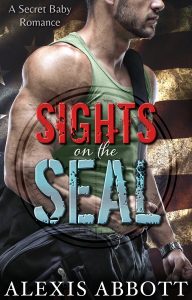 Targeted Age Group:
Steam/Violence Level: (Ranked from 1 to 5, as noted by the author): Steam Level 4
As a Navy SEAL, I do the sh*t no one else can handle, and I'm good at it.
But I keep thinking of the one that got away. The one I let get away. A scorching hot one-night-stand, and suddenly Rebecca is in my blood. When my best friend dies in the line of duty, I realize I gotta get out if I want any hope of having a family. If I want to have a future.
So I find her. I need her to give me a second chance. When she tells me our tryst started a family for us, though? I can hardly believe my good luck.
I never expected the war to follow me home. I never expected to have to be this man again. Rebecca and our daughter shouldn't have to see this side of me. But I can't be just a daddy, or just a lover any more.
To protect the ones I love I need to be a cold-hearted killer, and make everyone threatening my family pay in blood.
Get Sights on the SEAL at Amazon
Get Sights on the SEAL at INSERT NAME OF ADDITIONAL BOOKSELLER
Have you read this book or another by this author? Tell us about it in the comments!
All information in this post was provided by the author and is not altered. We do this so that you the reader can decide to buy a book based on what the author says and how they present themselves and their book.