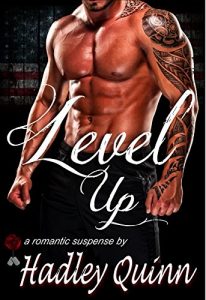 Steam: Steam Level 4
(for ages 18+ due to sex and language)
New Adult
Ava
He was like nothing I'd ever known: tall, muscular, tattooed, rough in every way…except with me. He'd never had softness in his life; never experienced a woman that loved him like I could. After one meeting, I couldn't get him out of my head. There wasn't even an explanation I found for myself as to why I was so drawn to him. We were from two entirely different worlds and I couldn't offer him anything but…me.
Gabe
She found a way to chip away years of harsh living. I'm not sure what it was that kept her coming back, but I couldn't deny that I needed that from her. She begged me to give her a chance, but my reluctance had nothing to do with her. It was me. I was the one that she'd regret. I was the one that would shake her peaceful, innocent world until there were no tears left. But for some reason…she wouldn't leave my side.
A romantic summer turns into a life-or-death mission while first love attempts to heal a troubled soldier. Can Gabe escape the demons from his past before he loses the only good thing to enter his life?
Get Level Up by Hadley Quinn at Amazon
Have you read this book or another by this author? Tell us about it in the comments!