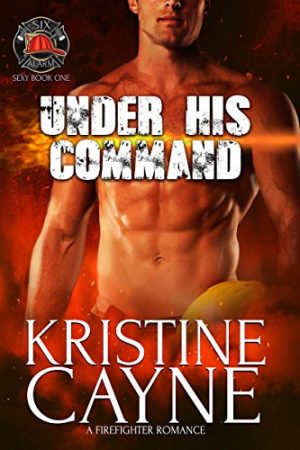 Steam: Steam Level 5
A love that hurts so good…
I've been in love with Jamie since the night we met. Since the night he took command of me and showed me who I could be. Who I needed to be. I reveled in every sinful thing he did to me, but it scared me too.
And when the explosive one-night stand resulted in pregnancy, then marriage, I feared that if I gave in to him so easily, I'd become a codependent doormat like my mother. Despite my craving for the kind of release only he could give me, the release that comes from yielding to his every demand, I pushed him away. And that man, the powerful confident man never made another appearance. I want to unshackle his dark desires so that we can both be whole again.
But how can I set him free, set us both free, when I don't have the words for what I want?
Under His Command is the scorching first installment in the Six-Alarm Sexy firefighter romance series.
Get Under His Command (Six-Alarm Sexy Book 1) by Kristine Cayne at Amazon
Have you read this book or another by this author? Tell us about it in the comments!