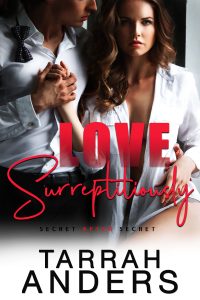 Steam Level: (Ranked from 1 to 5, as noted by the author): Steam Level 4
Can a relationship with too many secrets survive?
Sidney Matthews life is in turmoil. She just learned the big promotion she's been working towards isn't going to happen. So, what's a girl to do except drown her sorrows in a bottle and talk to strangers on the train about her woes? It's cheaper than therapy after all.
Quinlan Montgomery's life has been turned upside down. He just moved across the country to be closer to family and is starting a new job as editor-in-chief for a popular magazine. When he meets an alluring and very candid woman on the train, he's instantly drawn to her beauty and honesty.
Nobody is more shocked than Quinlan on his first day in the office when he sees the girl from the train again. Except maybe her. Sydney's his employee. He's her new boss. And that means their relationship has to be kept a secret.
But what happens when one secret becomes many? Will their connection unravel as their secrets come to light? Or can they find a way to trust one another and rebuild the relationship?
Get Love Surreptitiously at Amazon
Have you read this book or another by this author? Tell us about it in the comments!
All information in this post was provided by the author and is not altered. We do this so that you the reader can decide to buy a book based on what the author says and how they present themselves and their book.