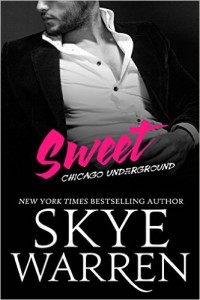 Steam:: Steam Level 4
FREE For a Limited Time! Can be read as a standalone – no cliffhanger!!
My brother is both powerful and cruel, which means I have a lot of enemies I've never met. He swears he'll keep me safe, but what I want most is to break free. I especially want to break free with Drew, my brother's lawyer.
We shouldn't be together, but everything about him draws me. His intensity, his kindness.
And the way he looks in those custom tailored suits.
One night when he's outside my bedroom, I give him a sexy show. And in doing so, unlock pandora's box. Drew shows me everything I've been missing. He touches my body and my heart, but when the truth comes to light, we're both in danger.
The cost of my freedom may be the man I've come to love.
"This story was lovely and so engaging, I could read it over and over. The flow of it and the prose had the elegance of a ballet performance. Somehow Rose's elegance flowed through her into the story. The ending was so incredibly romantic and fit the characters perfectly." –Ms Romantic Reads
"I very much enjoy her style. There's always a darkness within, a desperation that keeps them apart…" –Sinfully Sexy Book Reviews
"Nice and steamy, even before they get their hands on one another. They are so sweet and I love them together." –Wi Love Books
Get Sweet: Chicago Underground at Amazon
Get Sweet: Chicago Underground at Barnes and Noble
What format is this book in? eBook, Print Book
Have you read this book or another by this author? Tell us about it in the comments!