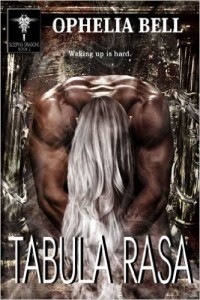 Steam:: Steam Level 5
Camille's smart, bookish, and very shy demeanor has left her in the dust where men are concerned. But she loves her job as a linguist specializing in lost, ancient languages. When she gets chosen for an expedition into the far reaches of the Sumatran jungle the likes of which no one has attempted before, she jumps at the opportunity. Along the way, she becomes enamored of the geologist, a beautiful man named Eben, but is too shy to approach him and he seems to keep his distance.
Something inside the dragon temple their team discovers awakens a deeper part of her, and soon she learns of the ritual to awaken a long-forgotten race of creatures the world hasn't seen in half a millennium. Her research tells her she's a key. A virgin sacrifice. But it doesn't tell her what that means. The magic in the temple reveals only that the dragons must awaken for her to earn Eben's attention.
She sheds her inhibitions in one dark, heated moment to make it happen. What follows is pleasure beyond her wildest and dirtiest dreams.
Publisher's Note: Tabula Rasa is the second episode in a series of short novellas that include all kinds of fun kinks involving shapeshifting mythical beasts who breathe magic smoke and have very long, prehensile tongues. It is intended for adult audiences.
Books in the series:
Animus (Sleeping Dragons Book 1)
Tabula Rasa (Sleeping Dragons Book 2)
Gemini (Sleeping Dragons Book 3)
Shadows (Sleeping Dragons Book 4)
Nexus (Sleeping Dragons Book 5)
Ascend (Sleeping Dragons Book 6)
Get Tabula Rasa: Sleeping Dragons #2 at Amazon
What format is this book in? eBook
Have you read this book or another by this author? Tell us about it in the comments!