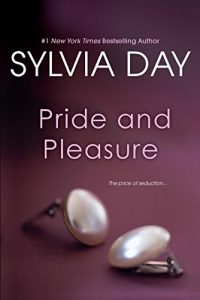 Steam: Steam Level 4
Wealth Has Its Dangers. . .
There are disadvantages to being an heiress, as Eliza Martin knows well. Fortune hunters corner her, friends become opportunistic, and lately, someone is engineering "accidents" to propel her into marriage. Not one to be bullied, Eliza needs the right man to infiltrate the nest of suitors. . .
. . .So Do Certain Men
By all measures, Jasper Bond is the wrong man for the job. He can't dance, isn't known for his restraint, and his blood heats whenever he's near his latest employer. Eliza Martin insists no one will believe an intellectual like her could be seduced by a man of action like Jasper, but the combination of his desire and her mystery makes the case one he can't resist. Client satisfaction is a point of pride and it's his pleasure to prove he's just the man she needs after all. . .
Get Pride and Pleasure by Sylvia Day at Amazon
Get Audiobook
Have you read this book or another by this author? Tell us about it in the comments!