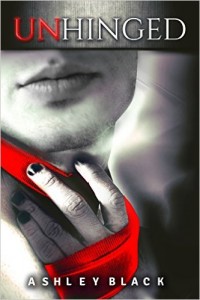 Steam:: Steam Level 4
Book 2 in the Bound for Pleasure Series – the HOT follow up to Bound and Undone.
Darker…Hotter…
Unhinged will leave you breathless.
Devastated by rock star Victor Trentham's cruelty, talented graphic designer Gwen heals her shattered heart in the cheeky, easy going, less intense company of Distortion's bass player; the gorgeous Ben Drake. He is exactly what she needs to get over V.
While the two of them grow closer, V begins to spiral out of control. He returns to his old ways of partying hard and binge-fuelled nights with drugs and alcohol. And Gwen couldn't care less, until he nearly dies in a seemingly freak accident.
He can't end.
She just found him.
V and his insanely hot body has become an unbearable, constant craving and distraction for poor Gwen. She tries desperately to move on with her life, rebuild her credibility as a graphic designer and deliver on V's many un ending 'specifications' for the band's album cover art; a truly maddening and impossible task in his presence.
Gwen and V reunite in an intense and darkly erotic explosion of interludes and he opens her mind to the thrill ride that is the world of his submission.
Against a backdrop of more terrifying attempts upon both of their lives by V's cleverly evasive and unstable ex-wife, Gwen becomes increasingly frustrated. by V holding anything more with him to ransom until she can accept ALL of him, including the more disturbing flavor of his tastes, wants and needs in the bedroom.
Will V's fear of something more than 'play' with Gwen, drive her straight into the arms of his bass player, Ben Drake?
And will V be able to survive if he loses Gwen?
What format is this book in? eBook
Have you read this book or another by this author? Tell us about it in the comments!