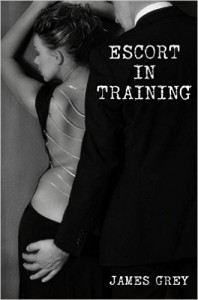 Steam:: Steam Level 4
Emma Carling is just an ordinary girl. She works a stressful office job in London, her commute is hell and she hates her boss. Romance? Kink? The slender brunette may be stunning, but for the last couple of years she's just been trying to survive. And she doesn't do one-nighters. She's English, she's straight, and she's a good girl.
Then comes a life-changing moment. She tells her manager exactly what she thinks, and storms out of her job. Is it a huge mistake? As the dust settles and the reality of a month without salary dawns, she's full of doubt. Then a seriously wealthy friend of a friend hints that she'd make huge cash as a premium escort. Emma laughs it off at first. She's so not that kind of girl.
But then she starts to wonder what it's like to be so wanted, so wealthy, so powerful. And the rich Charles offers to pay for her to attend a secret, exclusive escort school in the English countryside…
Can Emma shake off the shackles of her conservative upbringing? What will she be asked to do at this unusual school? Will she get on with the select group of fellow trainees? Will she fall for the staff? The other girls? What happens if she transgresses? Can she live with her feisty peers…and can she live with herself?
Get Escort in Training at Amazon
What format is this book in? eBook, Print Book
Have you read this book or another by this author? Tell us about it in the comments!