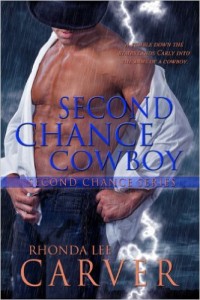 Steam:: Steam Level 4
After the loss of a child tears her marriage apart, Carly vows she'll never speak to her soon-to-be ex-husband Chance again. On the eve of their divorce, however, Carly takes a stroll down memory lane and calls Chance.A passionate one night stand between the two is shattered by cruel light of morning. With reality having set back in, Carly admits to Chance she made a mistake, forcing him to come to grips that there is no hope left for their marriage.
Fate has other plans for them. Carly's fall down some stairs leaves her with amnesia…but that's only the start of it.
Can deception bring a second chance at love or will it forever destroy an already broken marriage?
Get Second Chance Cowboy at Amazon
Get Second Chance Cowboy at Barnes and Noble
What format is this book in? eBook
Have you read this book or another by this author? Tell us about it in the comments!