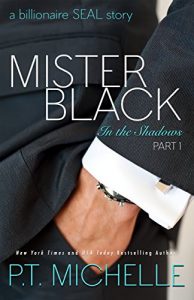 Steam: Steam Level 5
New York Times and USA Today best selling series
"My name or me? Your choice."
A masquerade party-crasher with secrets.
A billionaire host determined to uncover them.
What happens when one night together changes everything?
We all have someone who crossed our path and fundamentally changed us. That one person who blew through our lives, their presence forever stamped on our psyche. They linger in our thoughts, in our hearts, and in the decisions we make. A soul crusher or a dream maker, depending on the perspective.
My person is Mister Black.
I didn't know him by that name when I first met him.
I didn't know him at all, but the impression he left behind was just as powerful as the name I call him today.
He is Black: a deadly enforcer and masterful seducer.
I am Red: a justice bleeder and willing participant.
Together we are passion. Colors colliding through each other's lives.
When our secrets converge in a passionate encounter, stepping out of the shadows just might be worth the risk.
DEAR READERS: MISTER BLACK is part one in Sebastian and Talia's epic love story and is the only novella. All other books in the series are novel length. Sebastian and Talia's happy-ever-after is contained within books 1-3 and must be read in the following order: MISTER BLACK, SCARLETT RED and BLACKEST RED. Cass and Calder's equally epic love story follows in books 4-5 with GOLD SHIMMER and STEEL RUSH. BLACK PLATINUM and REDDEST BLACK, all new stand alone Sebastian and Talia passionate adventure stories can be read after GOLD SHIMMER and STEEL RUSH. Then we get to swing back to Cass and Calder in a new stand alone story, BLOOD ROSE, coming in June 2018. Get started! You've got lots of enjoyable reading ahead of you! :)

Get Mister Black (In the Shadows, Book 1) by P.T. Michelle at Amazon
Get Audiobook
Have you read this book or another by this author? Tell us about it in the comments!