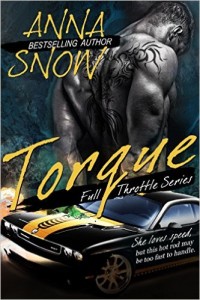 Steam:: Steam Level 4
Racecar driver Celeste Charles loves nothing more than fast cars, but fast men are another story which is why she can't figure out how fast-talking, Master Mechanic Luke Mathews, despite his rugged good looks and killer charm, causes her motor to run so hot.
Luke is one hot rod she has no interest in racing, but when Luke keeps a promise to his grandfather to check on Celeste before the big winter storm hits, the pair finds themselves snowed in at her cabin.
Soon, their dislike of one another takes a steaming turn neither one of them expects.
What format is this book in? eBook
Have you read this book or another by this author? Tell us about it in the comments!