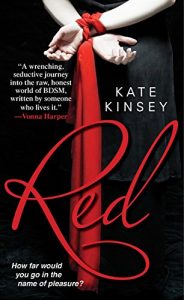 Steam: Steam Level 5
Truly, madly. . .deadly
Detective Tom Hanson has a string of grotesquely mutilated bodies on his hands and no answers–aside from the fact that the victims were members of an underground sex club catering to singular erotic tastes. Tastes the long, lean detective has sampled himself in the arms of his former lover, a fiery redhead who offered the most erotic, irresistible sex he'd ever encountered. Until the night she'd begged for the one thing he couldn't give, and he lost her forever.
Gina Larsen is the only one who can guide Hanson through the fringe world of dark fantasy and desire that lies hidden deep beneath the Bible Belt. Lured into her lair by a quest for justice, Hanson discovers his hunger for Gina has only grown stronger and deeper. . .beyond the edge of control. Soon he's shedding his last inhibitions in the search for answers, but the more she draws him into her erotic web, the less he can distinguish between passion and duty, pleasure and pain. . .good and evil.
Get Red by Kate Kinsey at Amazon
Have you read this book or another by this author? Tell us about it in the comments!