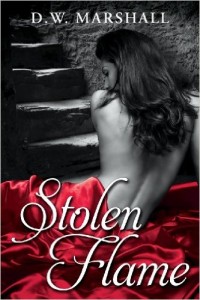 Steam:: Steam Level 4
Vivian is excited about this weekend. Why wouldn't she be? She is finally turning twenty-one, and she knows for-a-fact that Liam, the man of her dreams is in love with her too. On the eve of her birthday, her world comes crashing down when she is taken from her home.
Now, instead of spending her birthday in Liam-heaven, she learns that she will be forced to take part in The Chamber, a lavish sex club for the world's richest and most powerful men. She finds early on that she will not suffer her sentence alone. With the budding sisterhood of the six other women taken at the same time, along with an unexpected ally, Vivian will discover an inner strength and love that she never knew existed.
Stolen Flame is part of a series, and while each book is interconnected, each book in the series can stand alone. Due to the adult content and themes, this book is not intended for persons under the age of 18.
What format is this book in? eBook
Have you read this book or another by this author? Tell us about it in the comments!