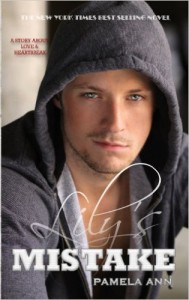 Steam:: Steam Level 4
Lily Alexander was always in love with Drake Tatum before she even knew what love meant. One fated night during one of their family vacations, Lily gave her virginity to Drake.
After that magical night, Drake and Lily avoided each other successfully for eight years. Upon their parent's meddling, the two suddenly had to face each other—working side by side.
Sparks fly. Eyes devouring each other. The sudden impact of being in each other's orbit was electrifying.
Drake wants to consume Lily almost immediately. But to what extent?
Will Lily surrender again to the man who once broke her heart?
Lily's Mistake
Loving Drake (A Short Novella)
Loving Lily
Get Lily's Mistake at Amazon
Get Audiobook
What format is this book in? eBook, Print Book, Audiobook
Have you read this book or another by this author? Tell us about it in the comments!