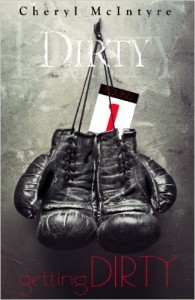 Steam:: Steam Level 4
Three. This is my number. It's the exact sum of reasons I continue to go on.
One: To strengthen my body. Make it strong. Make it a machine. Make it so that what happened before can never, ever, happen again.
Two: To help others find their own strength so that what happened to me, what happened to my Olivia, doesn't happen to them.
And three: My favorite—to find the bastards that took my life away and make them pay for what they did.
This is what my life is now. A dead man, inside a scarred body, living only for revenge.
*This is part one in a five-part novella series.
**Due to sexual situations and violence, this series is recommended for 18+.
Get Getting Dirty at Amazon
Get Getting Dirty at Barnes and Noble
What format is this book in? eBook
Have you read this book or another by this author? Tell us about it in the comments!