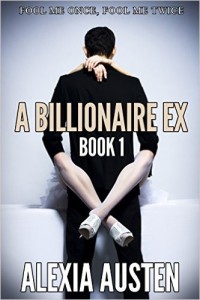 Steam:: Steam Level 5
A Steamy BBW Billionaire Romance Series with a HEA
Maria Lawson is 32 years old, and divorced. Just when she thought things couldn't get any worse, she learns her ex-husband, Jack Styles, is now a billionaire. He enters her life again in the most unexpected of ways, but is he a friend, or an enemy?
FULL COMPLETE SERIES AVAILABLE NOW
Book 1 of 18
5,000 words short story
Intended for mature audiences only due to explicit content
The complete series is also available to purchase as a novel.
Get A Billionaire Ex (Book 1) at Amazon
Get A Billionaire Ex (Book 1) at Barnes and Noble
What format is this book in? eBook
Have you read this book or another by this author? Tell us about it in the comments!