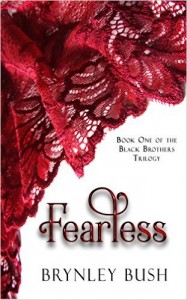 Steam:: Steam Level 5
"Sophisticated, HOT, and flawless."
One always-in-control woman afraid of letting go. One Dominant doctor hell-bent on pushing her boundaries. Sometimes the only way to find your strength is to see how much you can surrender.
Fiercely independent and newly single mom Emmaline Hart has spent the last thirteen years putting everyone's needs before her own. Secretly afraid that her ex-husband's assertions that she's too uptight are right, Emma nonetheless keeps her life, and her emotions, firmly under control, fearful of getting hurt again. However, when she meets the dangerously attractive Beckett Black on a job assignment, the way his casual touch sends her pulse racing forces her to acknowledge her growing need to move beyond her fear. When Beckett offers her a job writing the memoir of his father, a renowned cancer researcher, Emma jumps at the career opportunity and the chance to get to know Beckett better.
Emma spends her days with the renowned doctor, who has spent his career studying a plant in the Amazon that has the potential to cure cancer, and her nights with Beckett, who slowly pushes past her fears and breaks down her barriers, introducing her to a passionate and forbidden love that surpasses her wildest fantasies. As the doctor's story of secrets and cover-ups unravels, so does Emmaline's view on everything she thought she knew about herself and the power of surrender.
"My "must read" author shelf just got fuller! Hot sex, characters and storyline had me wishing this story would not end. Thankfully, the only thing better than a great read is finding out it is the first in a series. Bring on the rest of the Black brothers- I can't wait to read their stories!" GiveMeBooks
"Move over Christian Grey and Gideon Cross. I mean it when I say forget other similar series, this is a book that's in a small exclusive club that would win a fight hands down if put against any of the big sellers." Shauna, Amazon Customer
"This book was amazing!" Book Boyfriend Hangover
"This book definitely gives you the hot, dominant alpha male and equally sizzling sex with some bdsm thrown in. Seriously, you maybe should keep the fire extinguisher close. There is emotion, dialogue and love, as well as, a bit of intrigue. I was hooked right away." Riverina Romantics
"This, faithful readers, is one fantastically hot piece of erotica." Vox Libris
"The deep emotional bond and the enthralling reality of the characters are the definite strength of this story." The Romance Reviews
"I found myself torn between rushing through at breakneck speed just to see what twist might be around the next corner and slowly savoring each delicious scene. Settle in with a glass of wine and a little time to yourself. You will be both satisfied and left longing for more." Home Cobb, Amazon Customer
Intended for mature audiences only
Get Fearless at Amazon
Get Fearless at Barnes and Noble
What format is this book in? eBook
Have you read this book or another by this author? Tell us about it in the comments!