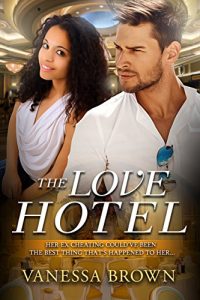 Steam: Steam Level 5
A loving romance by Vanessa Brown of BWWM Club.
Rochelle is a great girl.
That said, her dependence on men tends to get her into some bad situations…
Like the one where she finds out her boyfriend has been cheating on her with men, and he's not planning on stopping!
Devastated, Rochelle has to move out and into a room in the hotel she works.
It's there that she meets Bradley, the dashing owner of the hotel.
Bradley's immediately intrigued by her, both personally and professionally.
So much so that he offers her a promotion, and soon the two end up in a rollercoaster relationship of their own!
But Bradley is harboring a secret.
And when Rochelle finds out, it's going to change things between them completely!
Will it be for better, or worse?
Find out in this titillating and twisty love story by bestselling author Vanessa Brown.
Suitable for over 18s only due to sex scenes so hot, you'll desire your own billionaire to draw to your hotel room.
Get The Love Hotel by Vanessa Brown, BWWM Club at Amazon
Have you read this book or another by this author? Tell us about it in the comments!