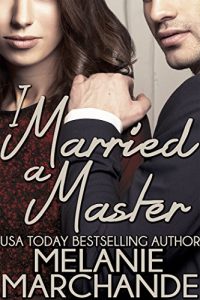 Steam: Steam Level 5
** A standalone romance focusing on a new couple – and guest-starring all the I Married a Billionaire characters you know and love! **
Marrying a kinky billionaire wasn't exactly in my ten-year plan.
Benjamin Chase is not my type. He's abrasive. He's arrogant. He doesn't take anything seriously. I'd die before I dated him, but he has something different in mind.
He has to get married in the next nine months, or he loses his company to his ex-wife. And apparently, I'm the most eligible bachelorette in town. If I accept, I'll have a fortune, and the opportunity to prove my acting skills with the role of a lifetime. But I also have to accept Ben's quirks – including the fact that he prefers his women bowing and scraping in a ridiculous parody of gender roles I thought we left behind, oh, several decades ago. I have absolutely no intention of submitting in private, but I'll have to be by his side at all the right clubs and parties. Pretending to be his property. He says it's all a game, but my head says to run away.
My heart, on the other hand…not to mention certain other parts of me…secretly craves his discipline. I have to keep reminding myself that it's not really on offer. This is all just an act…
Isn't it?
Get I Married a Master by Melanie Marchande at Amazon
Get Audiobook
Have you read this book or another by this author? Tell us about it in the comments!